Conspicuous Consumption
Yes, I am a consumer. And unreflective consumerism is one of the deadliest sins of evangelical Christianity, so to cleanse myself I thought I'd have a little consumerist confessional:
For Father's Day, Becky bought me the new Tyler Burkum CD Darling, Maybe Someday. I'm enjoying it thoroughly.
For Mother's Day, I bought her one of these necklaces off of Etsy, with the names of our children (Olyvia, Hayden, and Elliot) engraved on the bars.
Speaking of Etsy, one of my colleagues in Australia has an Etsy shop, and sales this month are going to support an SIM project that provides bicycles to pastors in Ghana. Pretty cool.
Last weekend, we attended the opening of the new International Art Market (IAM) in Charlotte. The food was great, some fun live music was going on, the kids got their faces painted, and we would've bought lots of cool stuff if we'd had the money. Tim and Carlos at Area15 are doing great stuff!
Then we drove into NoDa to finally visit Lark and Key, an awesome gallery and boutique where we could easily drop hundreds of dollars acquiring beautiful art. Duy Huyhn is one of our favorite painters ever in the whole world throughout all of time, and Amy Sanders' pottery is fantastic too.
I ran into Greg Hardee at IAM, and he told me about the new Amelie's French Bakery open at 28th Street in NoDa. We didn't get to stop in, but I tried one of the macaroons Greg gave me and it was, as they say, très magnifique! I could easily spend lots of money (and get very fat) eating at Amelie's.
I recently purchased The Jesus Storybook Bible from BN.com (because they let me use PayPal), based on Jason Evans' recommendation.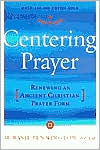 I also purchased Centering Prayer: Renewing an Ancient Christian Prayer Form by Basil Pennington, based on Christine Sine's recommendation. I had a wonderful experience of centering prayer when I was in Singapore a few weeks ago, and it really stirred me to want to experience more time with God in prayer like that.
Movies I've rented recently from the iTunes Movies store: Into The Wild (for my 12-hour flight to Japan last month) and Dr. Doolittle: Tail to the Chief (for the kids).
The kids have gotten so into playing Super Mario Bros. on the Nintendo Wii, we're tempted to decorate the boys' bedroom in Super Mario Brothers decals. (UPDATE: I beat Super Mario Bros. tonight—for the first time in like 18 years. The kids all hogpiled on top of me in the middle of the living room floor to celebrate. It was sssweeeeet!)
After being photographed far too many times in my (Red) campaign Tshirt, I've suddenly found myself coveting one of these Tshirts.
Also on my covet list: Obama for President yard sign, The Missio Dei Breviary, the Wii Fit, the 3G iPhone.